Photon Gauss
Trichology (Haircare)
From many years of studying the "good part of light" and "modulated magnetic fields" with the electrical element removed, we have created PhotonGauss technologies and equipment. Developed to treat imperfections, to which we are seeking the remedy every day, PhotonGauss technologies bring long-lasting, visible and tangible results from the first treatments. NIR (Near Infrared Reflectance) Light has a "nourishing" and "respiratory" effect on the cells of the scalp, while the magnetic field promotes the harmonic realignment of magnetic cellular nanodomains (as mentioned, every cell is an electromagnetic nanodomain). The bioenergetic action of light and the modulated magnetic field seem to bring "order" in the place of "disorder" both on scalp tissue (with enhanced vascularisation) and on the hair's regenerative cells.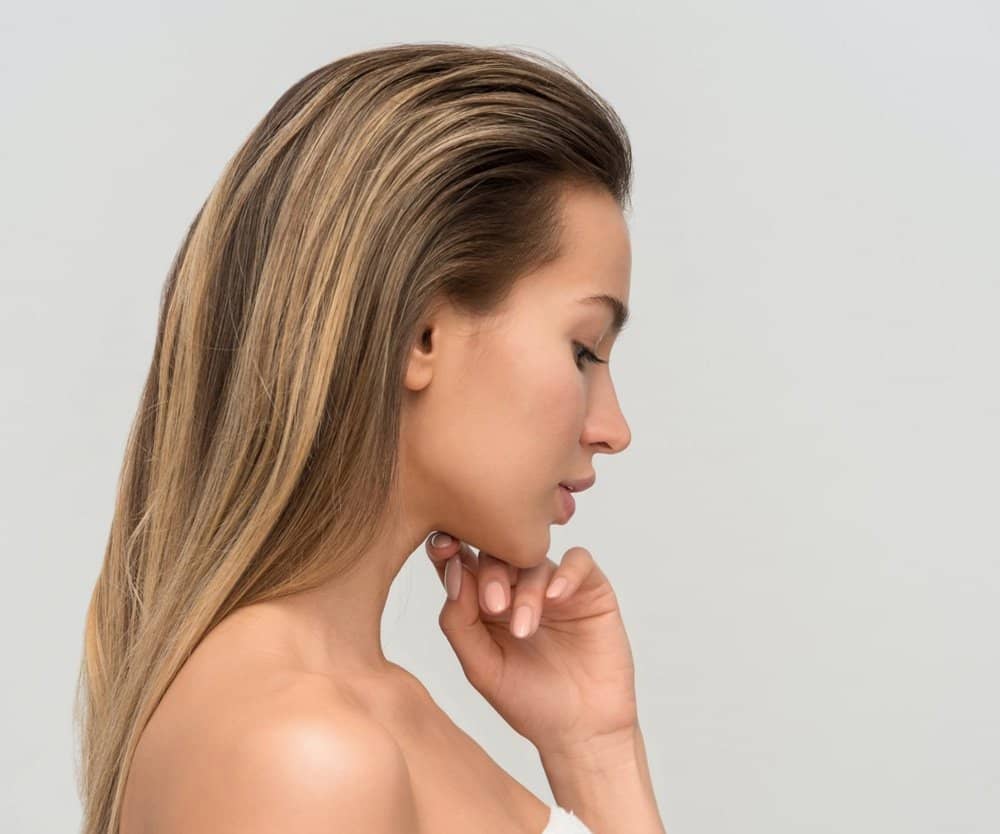 Professional trolley-mounted machine with double door for easy use and storage of handpieces.
Uses of the appliance
Mobile and/or clinic appliances for professional use. Adonix comes in 2 versions: Beauty and Haircare with a modulated magnetic field brush and handpiece for body treatments and the application of specialist gold-infused cosmetics.
Two independently programmable outputs for simultaneous use.
Exclusive benefits
Multi-functional appliances. Ability to use a single appliance for a wide range of applications. Simple and easy to use. Immediate effects. Easy and practical to use thanks to adjustable height. Height-adjustable handpiece holder.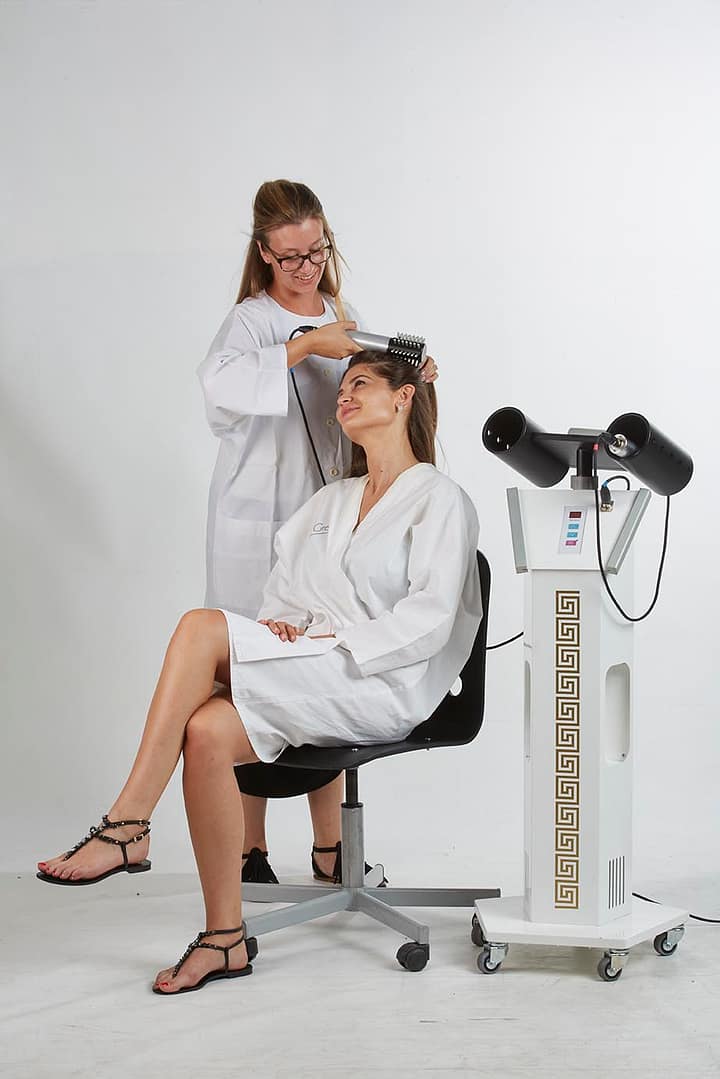 In recent years LEDs have begun to take over from lasers for some uses, and can be used as an infrared brush or comb.
Another interesting discovery has been that certain types of light impulses can "massage" cells and tissue (through the mechanical action of light), improving hydration and the exchange of fluids between cells and between tissues, assisting cell detox.
In recent years these discoveries have been confirmed by many sources, including NASA.
BellaStick is an innovative appliance because it puts to full use all the principles described above.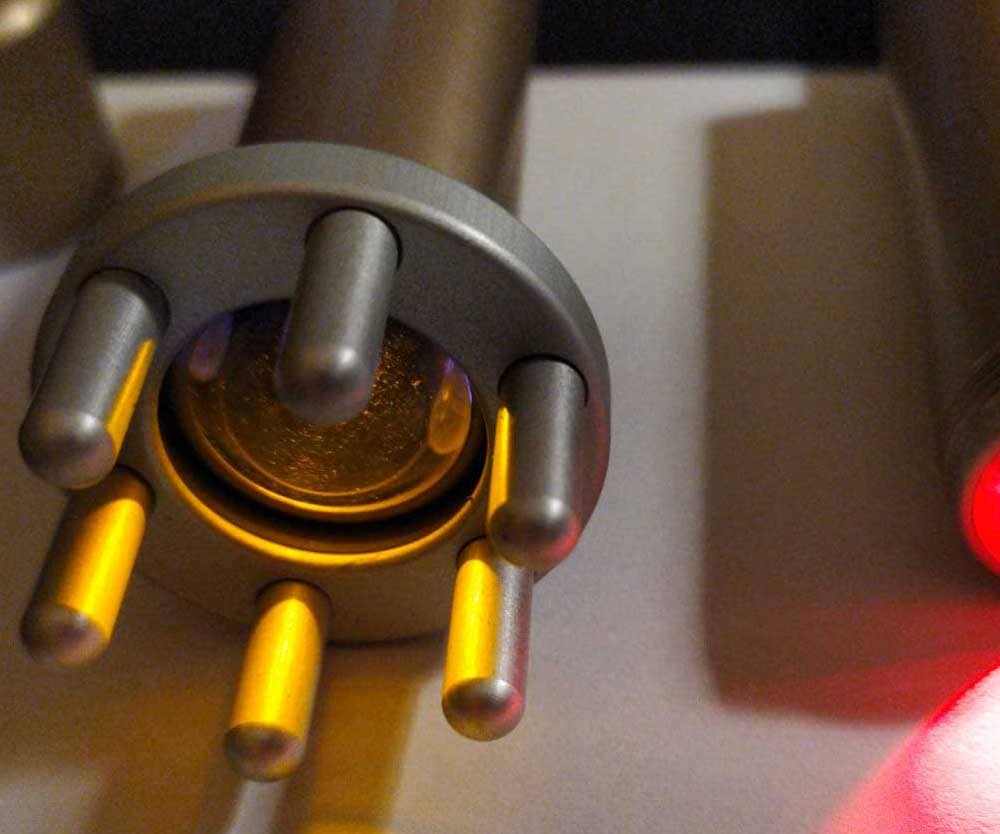 BellaStick is a device for home use, to treat skin and hair. BellaStick is an athermic emitter of infrared light for external dermatological use. BellaStick uses IR + RED light which are used together in a single accessory to treat the scalp. The quality of the light is monochromatic and some hi-tech solutions guarantee results because the treatment is focused on clearly-defined areas. This light can treat soft tissue up to 2cm deep, but does not pass through bone. BellaStick is ecologically-friendly: the light it sends to the skin is very similar to sunlight, from which the human body receives positive, natural stimulation.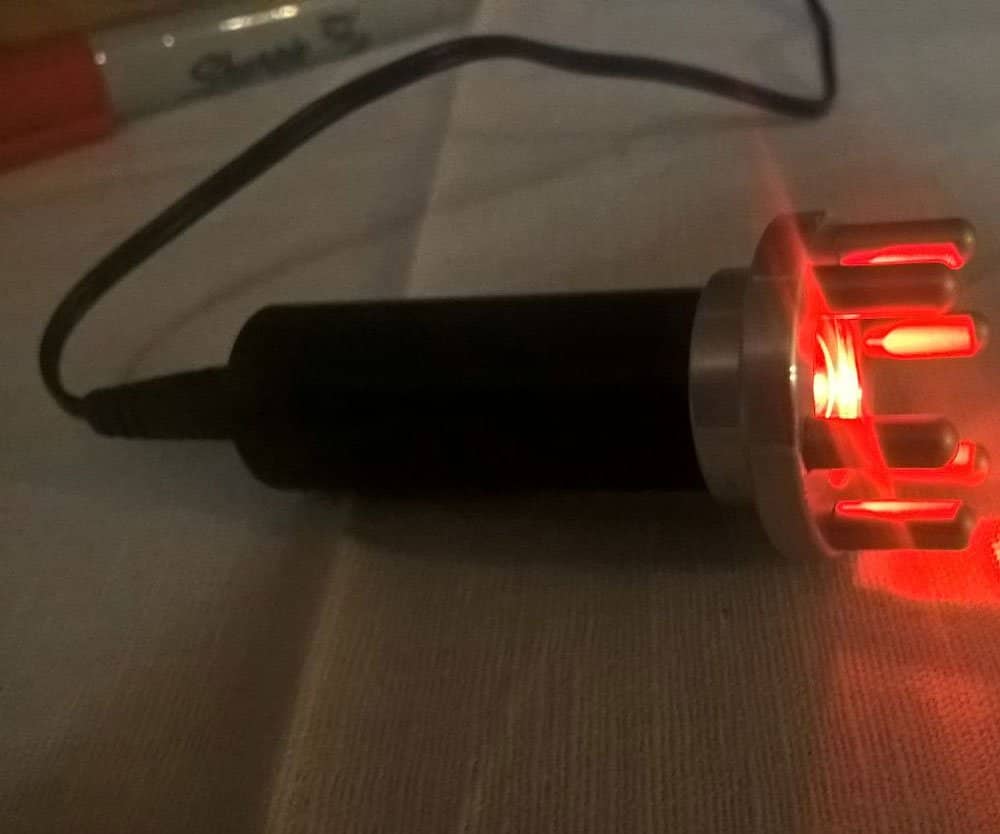 Bellastick
Device for domestic use

Bellastick
Sold by distributors and resellers

Bellastick
Pharmaceutical sector

Bellastick
Cosmetics sector

Parabolic reflection lamp for medical and/or aesthetic therapy depending on model. Equipped with 170 high-intensity LEDs to treat different parts of the body, from the face to the legs. Trolley-based device with adjustable arm. Stimulates skin tissue with athermic infrared light.
This appliance has significant clinical and biological effects, and represents one of the best applications of biophysics on the human body.
The bioenergetic action of light on the scalp improves the vascularisation of the hair's regenerative cells.
The action of NIR light assists the muscle fibres that support the hair, improving production of ATP.
905 nm wavelength light has a "nourishing" and "respiratory" effect on the cells of the scalp.
It is ideal for treatments such as dandruff, seborrhoeic dermatitis, hair relaxation, premature balding, coloured hair, weak hair, post-transplant hair, product delivery, scalp massage, post-treatment (chemotherapy) and alopecia.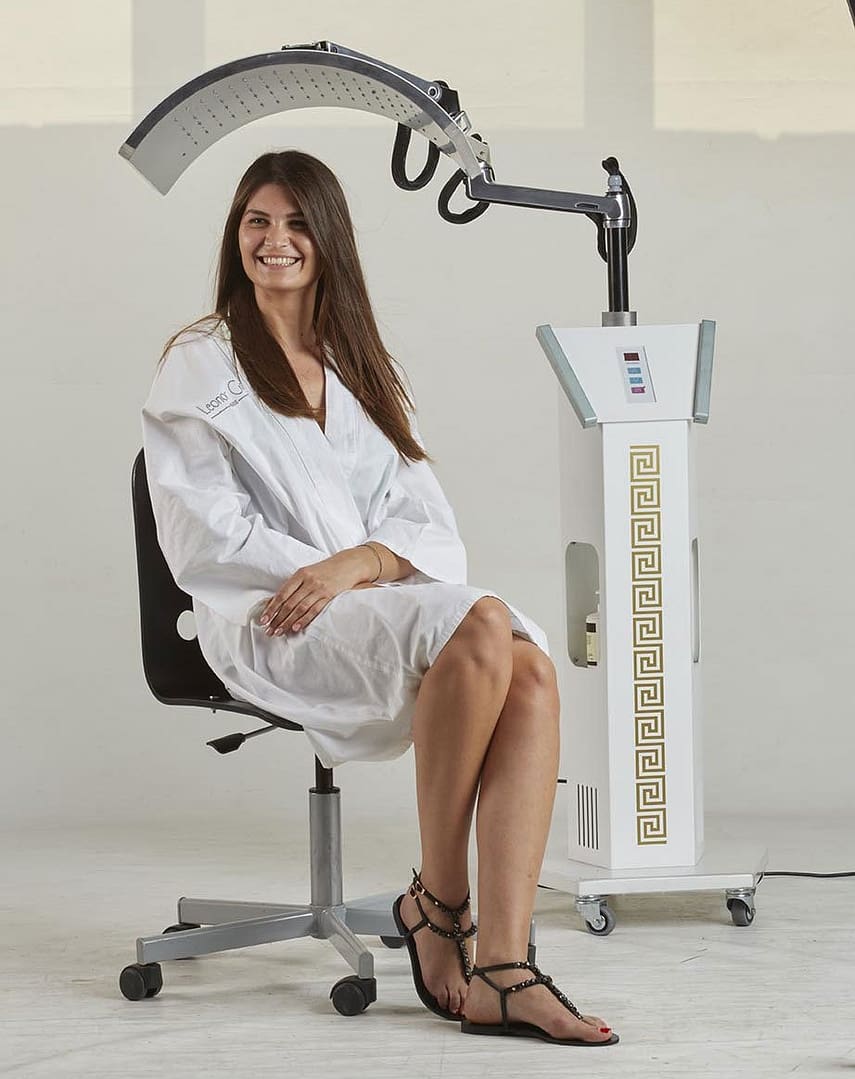 Ideal for treatment rooms of any size.
Uses of the appliance
Using modulated magnetic field therapy, Drimis creates wellbeing, promotes relaxation and stabilises electromagnetic exchanges within tissue and between tissue and the nervous system. In other words, it improves microcirculation. The Drimis appliance has two professional settings:
1 – The first is for the beauty sector for treatments mainly of the face, neck, chest and areas of the legs and abdomen. Magnetic modulation is also effective for the delivery of cosmetic products. A specific handpiece is used for this.
2 – The second setting is designed for haircare through the biostimulation of the scalp, through relaxation, positively stimulating the nerve endings, and assisting microcircuation. A special brush is used for this.
Extremely practical. Easy to transport and simple to use. Requires no maintenance. High magnetic intensity and powerful rare-earth magnets. Protects health. No electromagnetic smog around the body. No side-effects. Respect for the biology of the human body. Modulated magnetic field therapy emits pure magnetic fields at the typical frequencies of the biological parameters of the human body (the respiratory and cardiac frequencies).
Technical features
Equipment for professional use, automated magnets, 14 pre-set programmes and treatment lengths. Pre-programmed application times. Dedicated handpieces for specific uses: haircare, cosmetic application and physiotherapy. Each configuration has a specific handpiece. These can be supplied together on request.